The UN Emergency Coordinator and the Secretary-General's Special Envoy for Syria called for robust support for ongoing emergency efforts and a "bold" plan for paving a political path towards lasting recovery and reconciliation.
Race against time
Briefing the 15-member body on the severity of humanitarian needs, Rasha Muhrez, Response Director at the international non-governmental organization Save the Children, said new, creative approaches are needed to meet the scale of current challenges.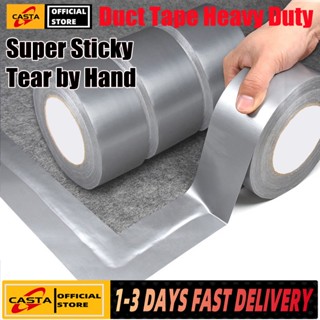 "We are now in a race against time," she warned. "Families are forced to make impossible choices and may even take a perilous journey across the Mediterranean."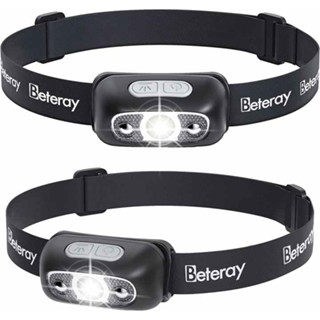 Children need homes, not tents
"Without a change in approach, just to rebuild what was lost, Syrians would need to wait another lifetime," she said.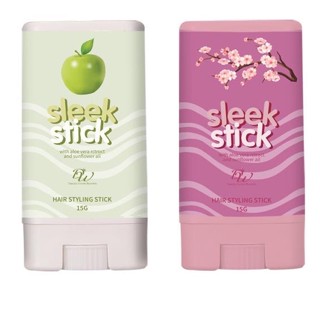 "Children need safe homes to live in, not tents; their parents need jobs that pay a decent wage and allow them to provide for their families."
The earthquake response should be a moment to come together and put politics aside, she said, emphasizing that "the children of Syria are counting on us all."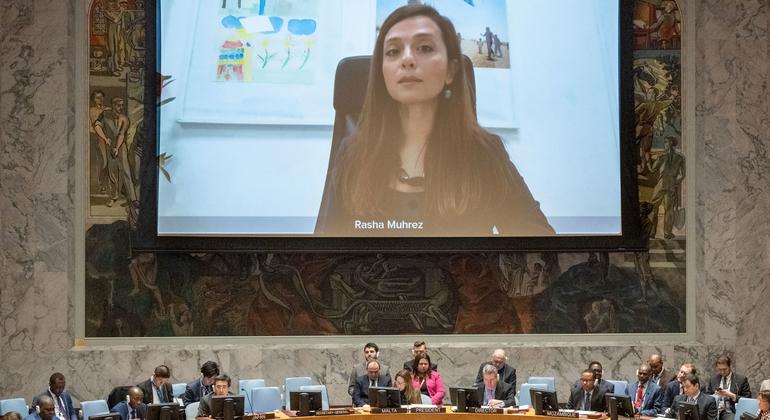 70 per cent need aid
Briefing on the current situation, UN relief chief Martin Griffiths described the earthquakes' aftermath in Syria and Türkiye, which killed at least 50,000 and left many more injured, tens of thousands of people missing, and hundreds of thousands homeless.
Reflecting on the scale and gravity of needs across Syria, he said the 2023 response plan will require $4.8 billion, the largest humanitarian appeal currently active.
The worst-affected area was hit again by strong aftershocks just on Monday, he added. Even before this latest tragedy, some 15.3 million people, or 70 per cent of the country's population, needed humanitarian assistance stemming from the ongoing conflict.
"Many people are afraid to return to their homes," he said, recalling a visit to quake-affected areas, where hundreds of buildings are still at high risk of collapsing, with thousands more that may need to be demolished.
Four to five families were packed into tents, and the risk of disease is growing, amid pre-existing cholera outbreaks, he said. At the same time, food prices are skyrocketing, and women and children face increased harassment, violence, and risk of exploitation.
Emergency aid deliveries
Welcoming the Syrian Government's role in opening borders for aid deliveries to the northwest region, he said that since 9 February, the UN has sent more than 423 trucks carrying critical supplies for more than one million women, men, and children. Many more deliveries are planned in the weeks ahead, he added.
Meanwhile, he said his Office released $40 million from the UN Central Emergency Response Fund (CERF), and the UN humanitarian affairs office (OCHA) is mobilizing to help partners to expand operations.
A flash appeal calls for $397.6 million to meet the most critical needs over the next three months, he said, adding that the forthcoming donor conference in Brussels will be a "pivotal moment for our response" in both Syria and Türkiye.
"We know what needs to be done to provide affected people with dignified living conditions and stave off a worsening crisis," he said. "Those in this room can help make this a reality, but we must rise to the occasion. The people of Syria need us more than ever."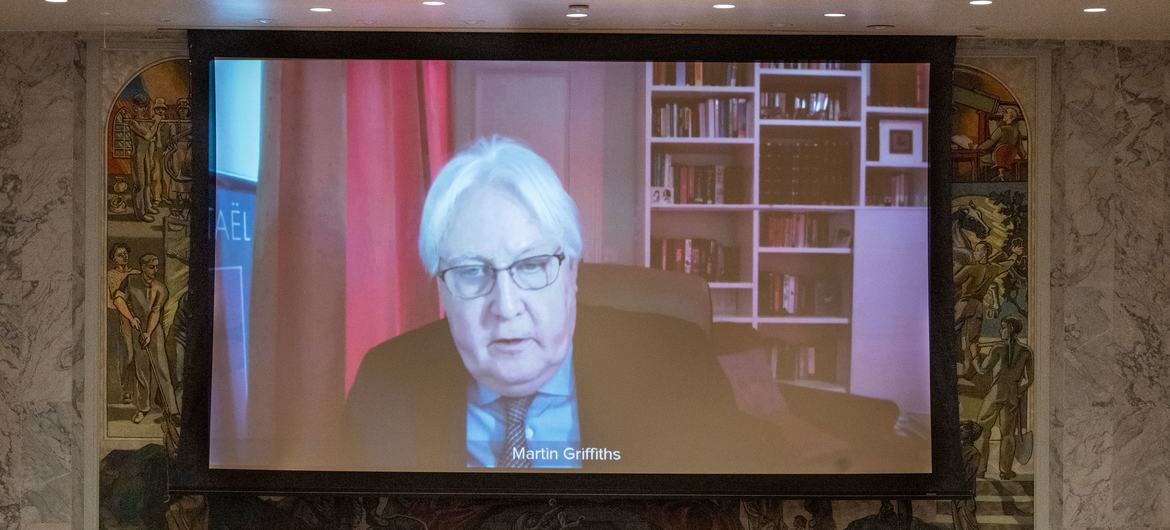 Martin Griffiths, Under-Secretary-General for Humanitarian Affairs and Emergency Relief Coordinator, briefs UN Security Council members on the situation in Syria.
Unprecedented conditions
Echoing that message, the UN Secretary-General's Special Envoy for Syria, Geir Pedersen, encouraged a united, generous response alongside a fully coordinated engagement in the period ahead to chart a political way forward.
"The situation today is so unprecedented that it requires leadership, bold ideas, and a cooperative spirit," he said.
A serious political way forward will require a serious conversation among key stakeholders to make progress on some of the unresolved political issues of the conflict, that could block much-needed recovery after this disaster, he said. This will require less posturing, less rhetoric, and more pragmatism, he added.
The earthquakes exposed and aggravated such core issues related to Security Councilresolution 2254 as governance, sovereignty, territorial integrity, a nationwide ceasefire, and building a safe environment for working towards post-conflict reconstruction and rehabilitation.
"The approach of seeking reciprocal and verifiable confidence-building measures – the so-called 'steps-for-steps paradigm' – is more relevant now than ever before," the Special Envoy said.
"Let's identify and move on additional confidence-building steps from all parties to confront the challenges of recovery after the disaster and address unresolved political issues," he said, requesting all stakeholders to take inspiration from the Syrian people on the ground who have come together against the odds during this time to deal with their enormous challenges.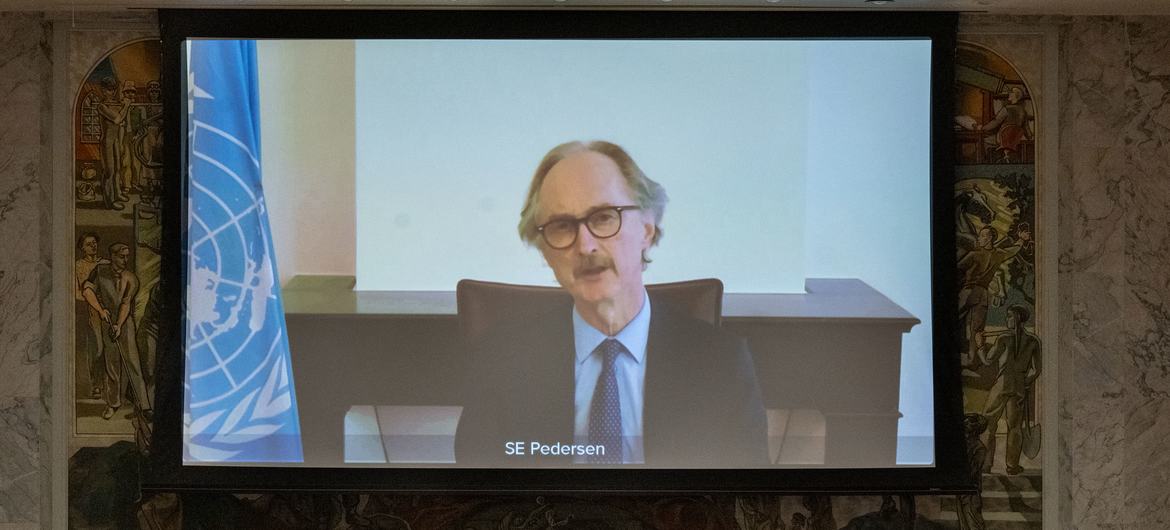 Geir Pedersen (on screen), Special Envoy of the Secretary-General for Syria, briefs the Security Council meeting on the situation in Syria.